Flexible game pieces that give DMs the freedom to create anything they need on the spot.
Armed with these wet & dry erase safe tokens, your players can fight dragons, mimics, and more without ever needing to buy another miniature figure.
Use Code "DNDC"
for 10% OFF Any Order & Get 10 FREE Tokens

"I find that I ALWAYS use tokens now, I haven't used a mini in a long time."
Back in 2018, we raised $8,532 with our first Kickstarter and launched the Tactical Tokens brand by creating over 25,000 hand-crafted tokens for customers all over the world.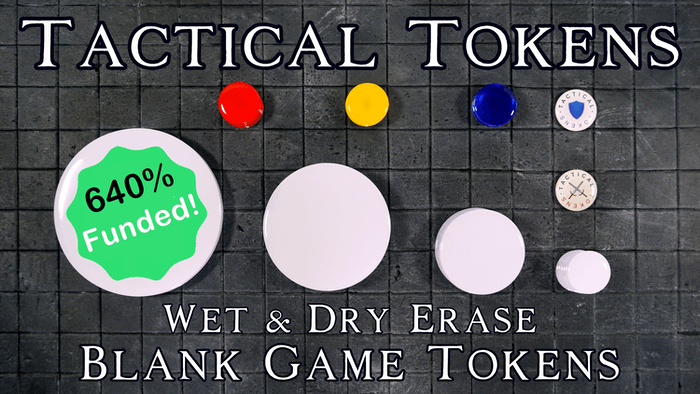 We honed our manufacturing process and took our newly developed blank token products to Kickstarter for our second campaign, raising over $20,000 during ... 2020.